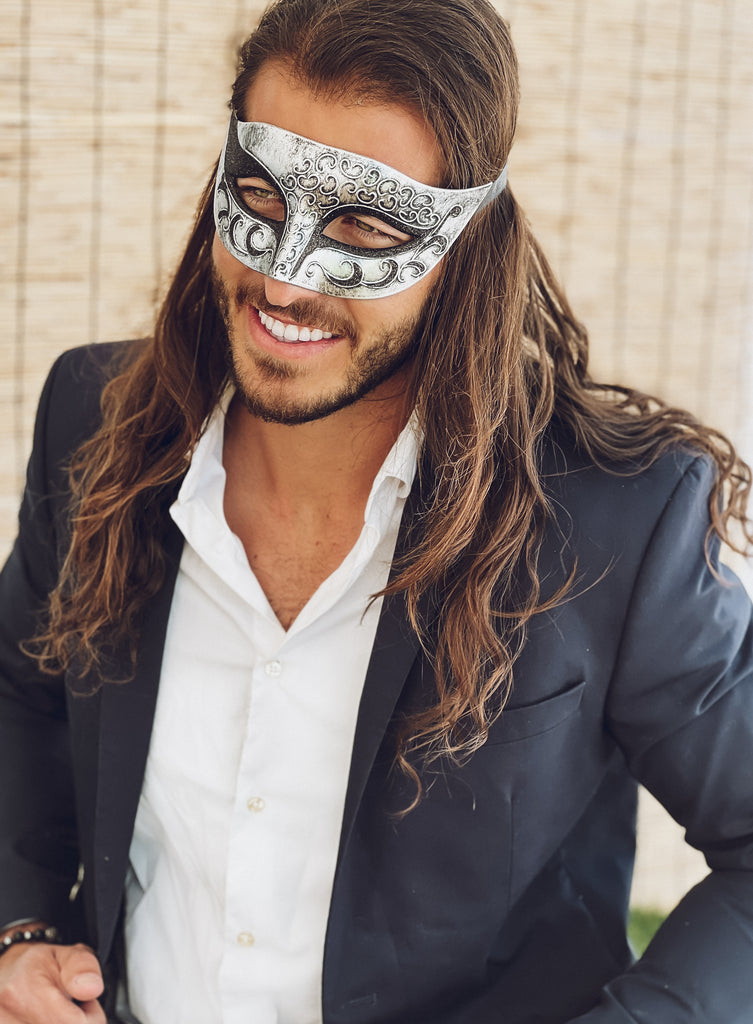 Stepping into the World of Masquerade
When it comes to indulging in the age-old tradition of masquerades, your choice of mask is key. It's not just an accessory - it's a statement. It's a symbol of allure, mystery, and a certain timeless elegance that few other accessories can match. For those who understand the underlying charm, we present our exclusive 'Antique Look Black Silver Mask for Men'.
---
The Aura of Antique Charm
Crafted with the utmost attention to detail, this mask exudes an antique charm that is hard to find in modern day masquerade masks. The black and silver color combination is classic, yet it carries an aura of sophistication. It's this balance of antique charm and modern elegance that sets the Black Silver Mask apart.
---
The Luxury Mask Experience
At Luxury Mask, we believe in the power of a mask to not just transform the wearer's appearance, but also their state of mind. Slipping on our Antique Look Black Silver Mask is not just about preparing for an event, it's about entering a world of mystery and enchantment.
---
Masquerade Masks – More than Just an Accessory
Our Antique Look Black Silver Mask for Men stands as a testament to the fact that a mask is more than just an accessory. It's a celebration of tradition, a symbol of mystery, and a reflection of your unique personality.
---
Join the world of the enigmatic masquerade and let your style do the talking. Experience the Antique Look Black Silver Mask for yourself. After all, when you wear a Luxury Mask, you don't just wear a mask - you wear a statement.
Discover the allure of masquerade with Luxury Mask. Because when it comes to masquerade masks for men, we believe in nothing less than perfection.