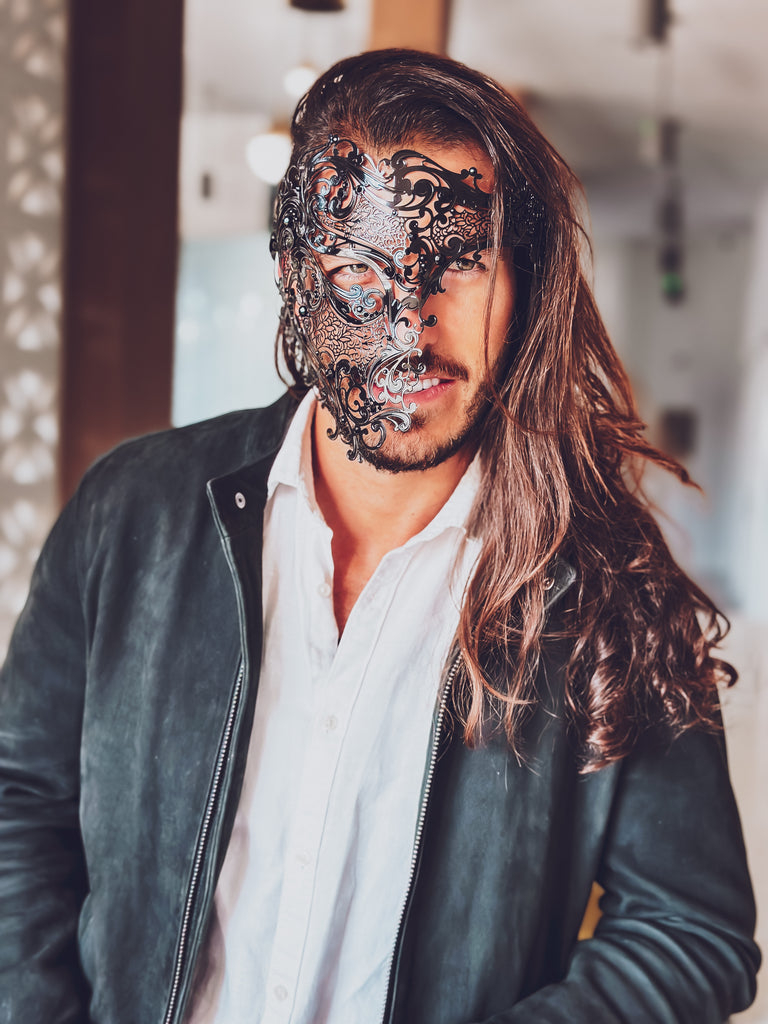 The essence of an event goes beyond its sheer magnificence; it's also in the intricate details and elements of mystery. And what better way to incorporate these elements than with a masquerade mask? For men, a mask can instantly elevate an outfit, making it more than just a costume, but a statement.
---
Why Masquerade Masks are the Perfect Accessory
In the vast realm of event accessories, a masquerade mask for men shines brightly for a myriad of reasons:
Sophisticated Charm: These masks evoke feelings of luxurious balls and romantic eras gone by.
Versatility: From formal events to fun-filled parties, these masks fit right in.
Distinctiveness: Stand out from the crowd with a unique touch that only a masquerade mask can provide.
---
Luxury Mask's Signature Collection
As we prepare for the upcoming event season, we at LuxuryMask.com are thrilled to present our exclusive range of men's masquerade masks. Each piece is a masterful creation, designed with precision and detail, ensuring you leave an impression wherever you grace your presence.
---
Conclusion
Dive into the mystique and sophistication with Luxury Mask. Our masquerade masks for men are more than just accessories; they're a statement, an emotion. Explore our collection and find the mask that resonates with your style and spirit.
---
Elevate every event. Embrace the allure. Choose Luxury Mask.