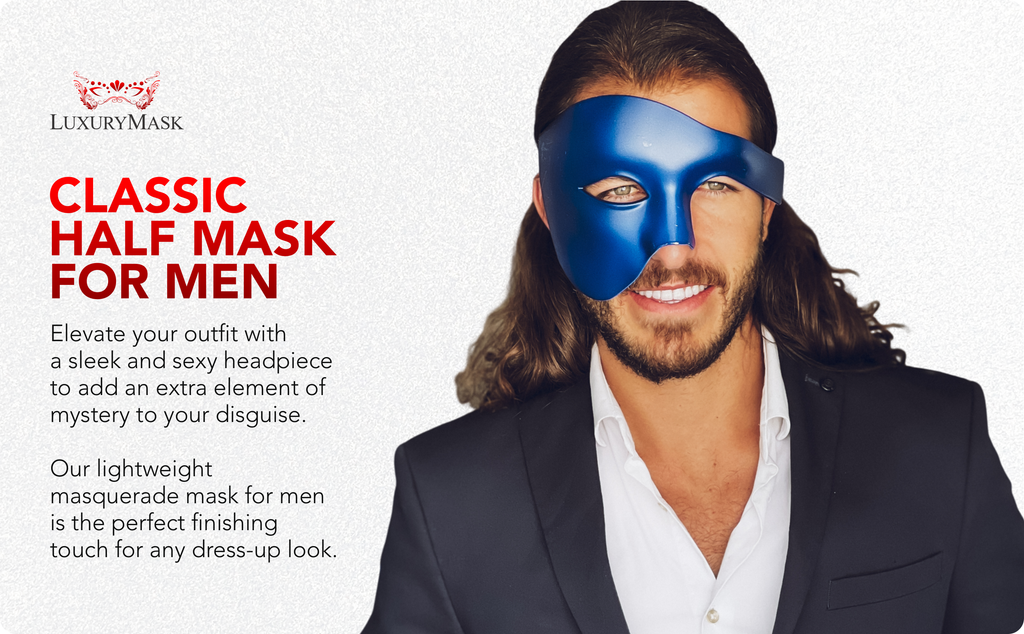 Introduction
As Halloween looms around the corner, it's the perfect time to embrace the captivating world of masquerade. More than just a trend, men's masquerade masks are returning as the accessory of choice. Let's explore why.
---
A Modern Take on Timeless Tradition
Over the years, masquerade balls have always evoked a sense of intrigue. Now, with the revival of men's masquerade masks, you can:
Express Yourself: Each mask boasts a unique design that speaks to individual tastes.
Feel the History: While embracing modern aesthetics, our masks also nod to traditions of yesteryears.
Show Your Class: Paired with a tux or suit, a mask elevates your entire ensemble.
---
Why This Halloween is All About the Mask
Halloween offers a canvas for creativity. Thus, it's no surprise that masquerade masks for men are making waves. With one, you can:
Switch Styles: So, whether it's a spook-fest or an elegant ball, you're always ready.
Stride with Confidence: A mask, especially one that reflects your style, can boost your poise.
Be the Mystery Man: After all, who doesn't enjoy a little enigma at a party?
---
What Makes Luxury Mask Stand Out
At Luxury Mask, we believe in a blend of style and substance. As a result, our collection promises:
Diverse Materials: Whether you love leather or are enchanted by feathers, we have something for you.
Unrivaled Designs: From minimalist to intricate patterns, there's a mask waiting for you.
Unbeatable Comfort: Because, at the end of the day, we know you value comfort as much as style.
---
Wrapping Up
So, this Halloween, don't just wear a costume. Wear a statement. With Luxury Mask's exclusive range of men's masquerade masks, ensure that your night remains unforgettable.
Ready to turn heads? Dive into our collection at Luxurymask.com today.