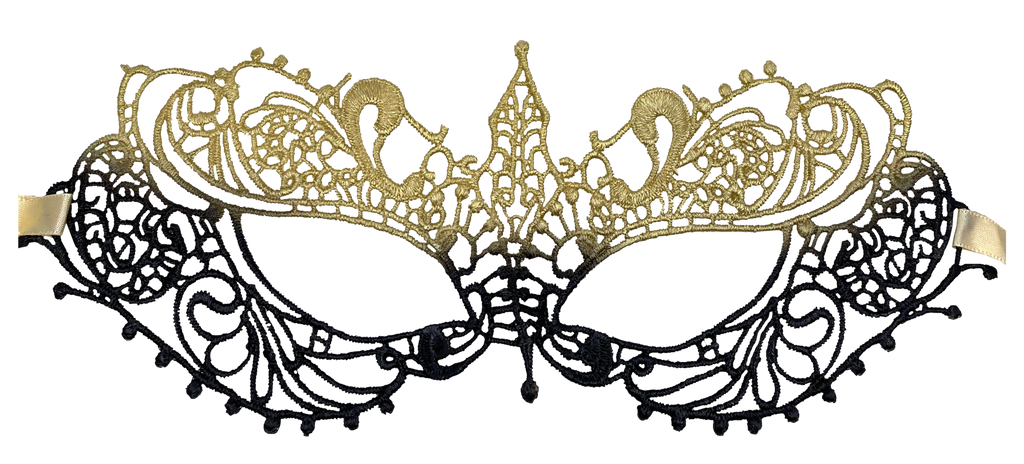 Introduction:
As Halloween approaches, it's that time of the year when choosing the perfect costume becomes the talk of the town. While many opt for intricate outfits, there's one accessory that stands out for its timeless elegance and mystery: the lace masquerade mask. A symbol of luxury and sophistication, lace masquerade masks are the perfect blend of tradition and modern style.
---
Why Lace Masquerade Masks?
Masquerade balls have a rich history, but in recent times, lace masquerade masks have become the embodiment of allure and enchantment. They're not just masks; they're a statement. With their intricate patterns and delicate craftsmanship, these masks accentuate the eyes, making them the focal point of one's ensemble.
---
Choosing the Perfect Lace Mask for Halloween:
Fitting & Comfort: A mask should fit snugly, ensuring you're comfortable throughout the event. Our masks are designed to be both stylish and comfortable.

Style & Design: From minimalist designs to more ornate patterns, choose a style that complements your Halloween attire.

Color Palette: While black is a classic choice, consider exploring other hues that match or contrast with your outfit.
---
The Versatility of the Lace Masquerade Mask:
Beyond Halloween, these masks are a favorite at weddings, parties, and other themed events. They bring in a touch of luxury, making the wearer stand out in the crowd.
---
Conclusion:
This Halloween, elevate your look with a lace masquerade mask from Luxurymask. Experience the blend of tradition, luxury, and modern design that our masks offer, ensuring you're the star of any event.