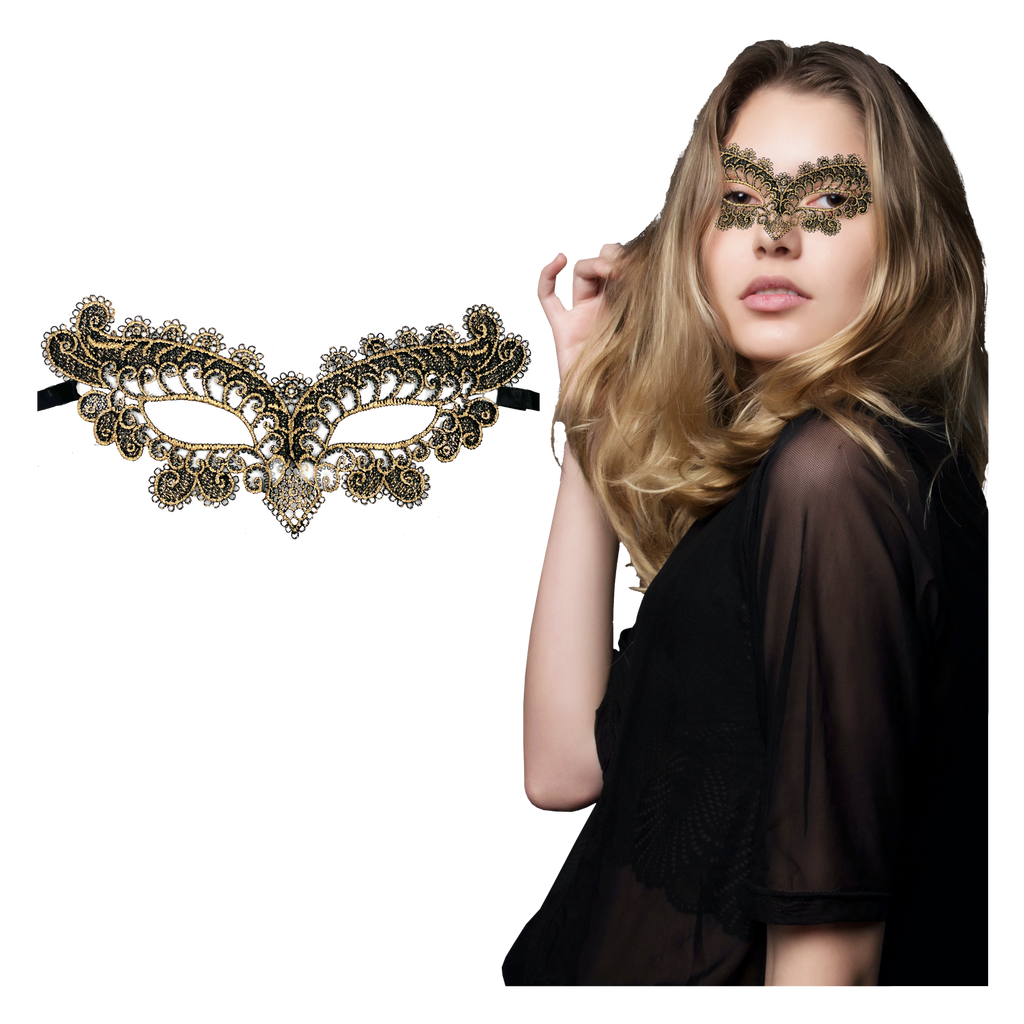 Unleashing the Intrigue
Unveil your mysterious side with our Lace Masquerade Metallic Gold with Black Women's Mask. Perfectly designed to combine elegance with enigma, this mask is an ideal choice for any masquerade event or party.
Timeless Design
The first thing you notice about this mask is its timeless, intricate lace design. The lacework, accentuated by the contrasting metallic gold and black, brings an air of sophistication and intrigue that is sure to make heads turn.
Unparalleled Comfort
Aside from its stunning aesthetics, this masquerade mask scores high on comfort too. The mask is lightweight and designed to fit seamlessly, allowing you to enjoy your evening without any discomfort.
Versatile Accessory
This mask is not just for masquerade parties or balls. You can pair it with a costume for Halloween, use it for a theatrical performance, or even as a unique accessory for a themed photoshoot.
Make a Statement
With the Lace Masquerade Metallic Gold with Black Women's Mask, you're not just wearing an accessory; you're making a statement. So why wait? Embrace the mystery, exude elegance, and be the showstopper at your next event!