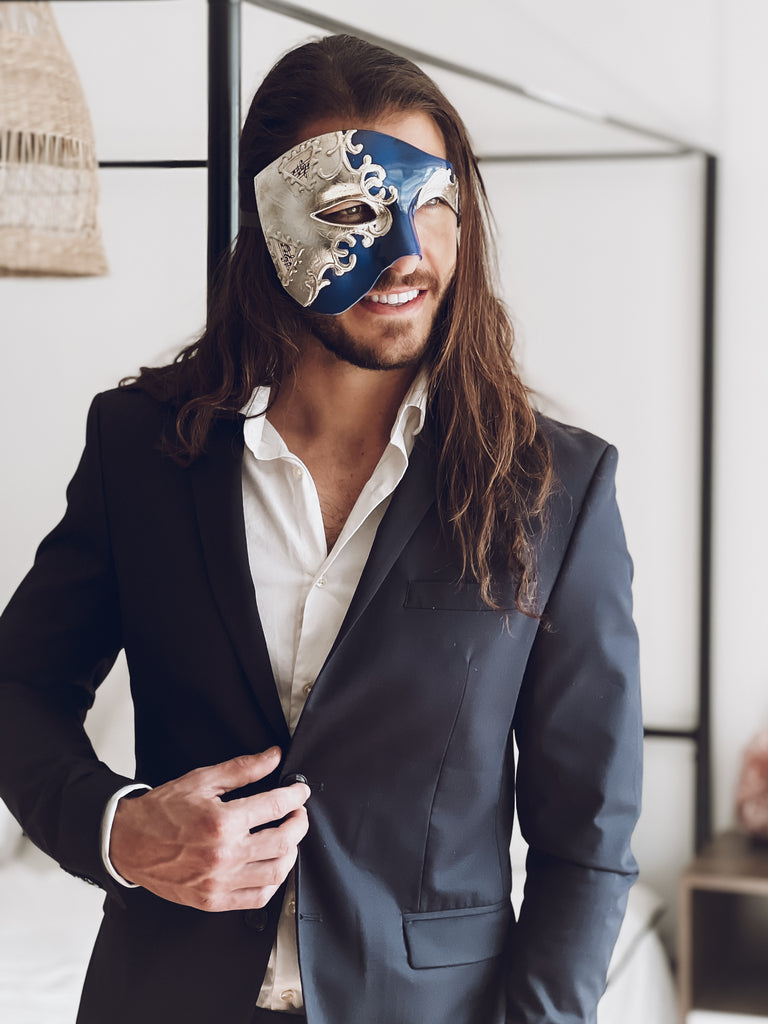 Stepping into the Spotlight: Phantom of the Opera Men's Masquerade Masks
Dressing for a masquerade calls for an essential piece that is as enigmatic as it is stylish - the mask. Today, we invite you to explore the timeless elegance of our Phantom of the Opera men's masquerade masks in alluring shades of blue and silver.
The Classic Appeal of Phantom of the Opera Masks
Phantom of the Opera masks hold a classic appeal that transcends trends. Inspired by the iconic musical, these masks exude mystery, sophistication, and an undeniable allure. They are the perfect blend of tradition and modern elegance, appealing to the distinguished gentleman seeking a statement piece for a masquerade ball or costume party.
The Magnetism of Blue and Silver
Our Phantom of the Opera men's masquerade mask is presented in an enchanting combination of blue and silver. The depth of blue signifies trust, wisdom, and confidence, while the shimmering silver signifies sophistication and modernity.
Why choose blue and silver?
This distinctive color combination is perfect for the discerning man who wants to stand out in the crowd. The blue and silver men's masquerade mask allows you to express your unique style while adding an air of mystery to your ensemble.
An Enchanting Tale: Behind the Mask
John, a shy literature professor, was invited to a masquerade ball. Being an introvert, he was apprehensive about attending the grand event. But when he came across our Phantom of the Opera men's masquerade mask in blue and silver, something sparked within him.
At the masquerade ball, John, wearing the mask, was transformed. The introverted professor became a charming gentleman, engaging in delightful conversations, and even dancing the night away. The mask not only enhanced his appearance but also boosted his confidence. It made him realize that he could break out of his shell and enjoy himself, all the while maintaining his aura of mystery.
John's story serves as a testament to the transformative power of our Phantom of the Opera men's masquerade mask. It's not just about creating a persona for the evening; it's about discovering a new side of yourself.
Wrapping Up: The Masquerade Awaits
Stepping into a masquerade is a unique experience. With the right mask, you can make an unforgettable entrance. So, allow our Phantom of the Opera men's masquerade mask in blue and silver to transform your evening into an extraordinary event.
Unleash your confidence, embody elegance, and make a statement with our stunning blue and silver mask - because every man deserves to feel like the star of the show.