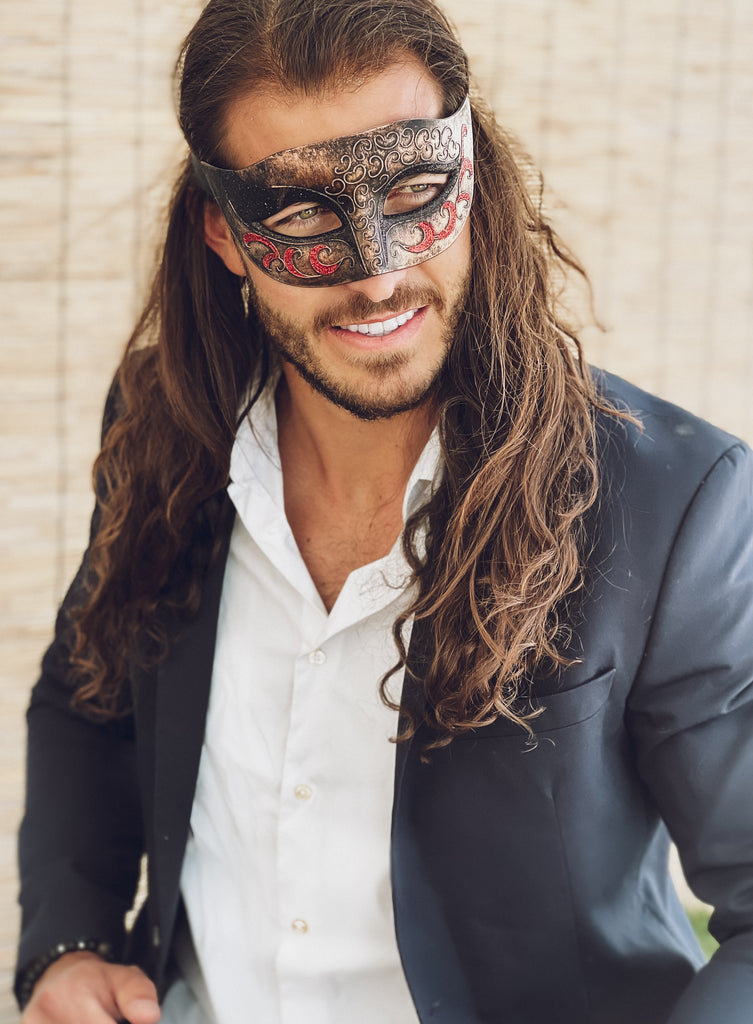 If you're planning on attending a masquerade party, Venetian party, Halloween event, or any occasion that requires a dash of mystery and elegance, finding the right mask is crucial. Our top pick for such events is the Antique Copper Black / Black Red Glitter Masquerade Mask from LuxuryMask.com.
Designed to suit both men and women, this mask marries sophistication and intrigue in its design. The antique copper black color is versatile and classy, pairing well with any formal attire. The black red glitter details add a dramatic touch, promising to make the wearer the center of attention.
Quality and attention to detail set this mask apart. The antique finish exudes a vintage charm that perfectly complements a classic Venetian party or themed event. Moreover, the mask's design ensures comfort and a secure fit, so you can fully enjoy your event without worry.
Whether you're attending a masquerade ball, a Venetian party, a Halloween gathering, or simply planning a special night with a touch of mystery, our Antique Copper Black / Black Red Glitter Masquerade Mask is the perfect accessory to elevate your ensemble and make your night unforgettable.
Explore our site, LuxuryMask.com, to find more unique, high-quality masks that can make your next masquerade event an evening to remember.