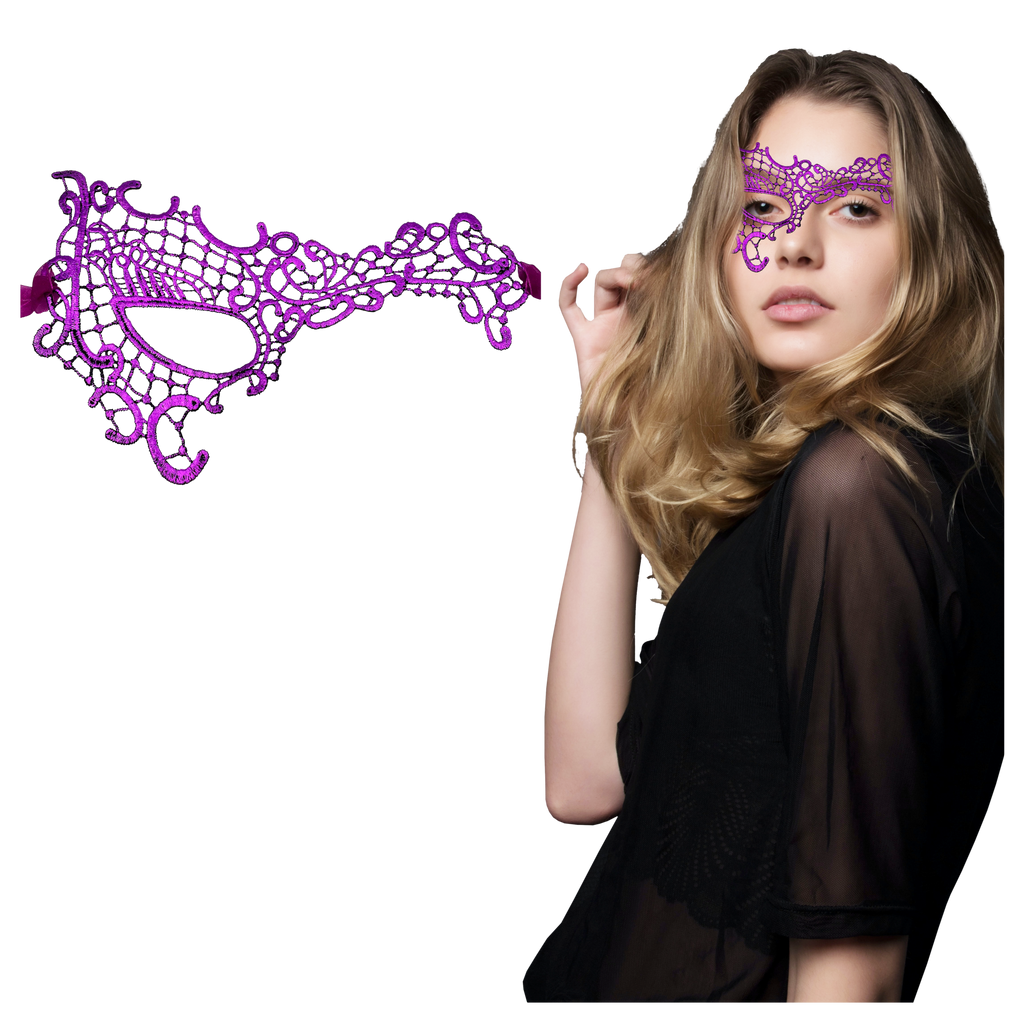 The Purple Phantom Masquerade Mask for Women
---
Have you ever wondered about the mystique of a masquerade? What makes the perfect masquerade mask for women? Let's step into the world of allure, where we unmask the elegance of our stunning Purple Phantom Masquerade Mask for Women.
---
The Allure of the Masquerade
---
Masquerades have a rich history, characterized by their enchanting mystery and dramatic fashion. A centerpiece of this allure is, without a doubt, the masquerade mask. Particularly for women, the masquerade mask is more than an accessory - it's a statement, an emblem of charisma, and a spark of intrigue.
---
Purple Phantom Masquerade Mask: A Piece of Art
---
Our Purple Phantom Masquerade Mask for women stands out as a true masterpiece. Designed with exquisite attention to detail, this mask showcases an elegant purple hue, reflecting regal sophistication. It effortlessly combines traditional Venetian design with a modern twist, bringing a unique aesthetic to any masquerade event.
---
Why Choose the Purple Phantom?
---
What sets this mask apart? Its feminine charm is accentuated by a striking phantom style, which flatters every face shape. Moreover, its comfortable fit ensures you enjoy the masquerade ball without any discomfort.
---
The Perfect Accessory
---
Whether you're attending a masquerade ball, a themed party, or a Mardi Gras celebration, the Purple Phantom mask will make you the belle of the ball. After all, the right mask completes your look, adding a layer of mystique that is undeniably captivating.
---
Experience the allure of masquerades with Luxury Mask. Explore our collection and discover the charm of the Purple Phantom Mask, the epitome of masquerade masks for women.
---