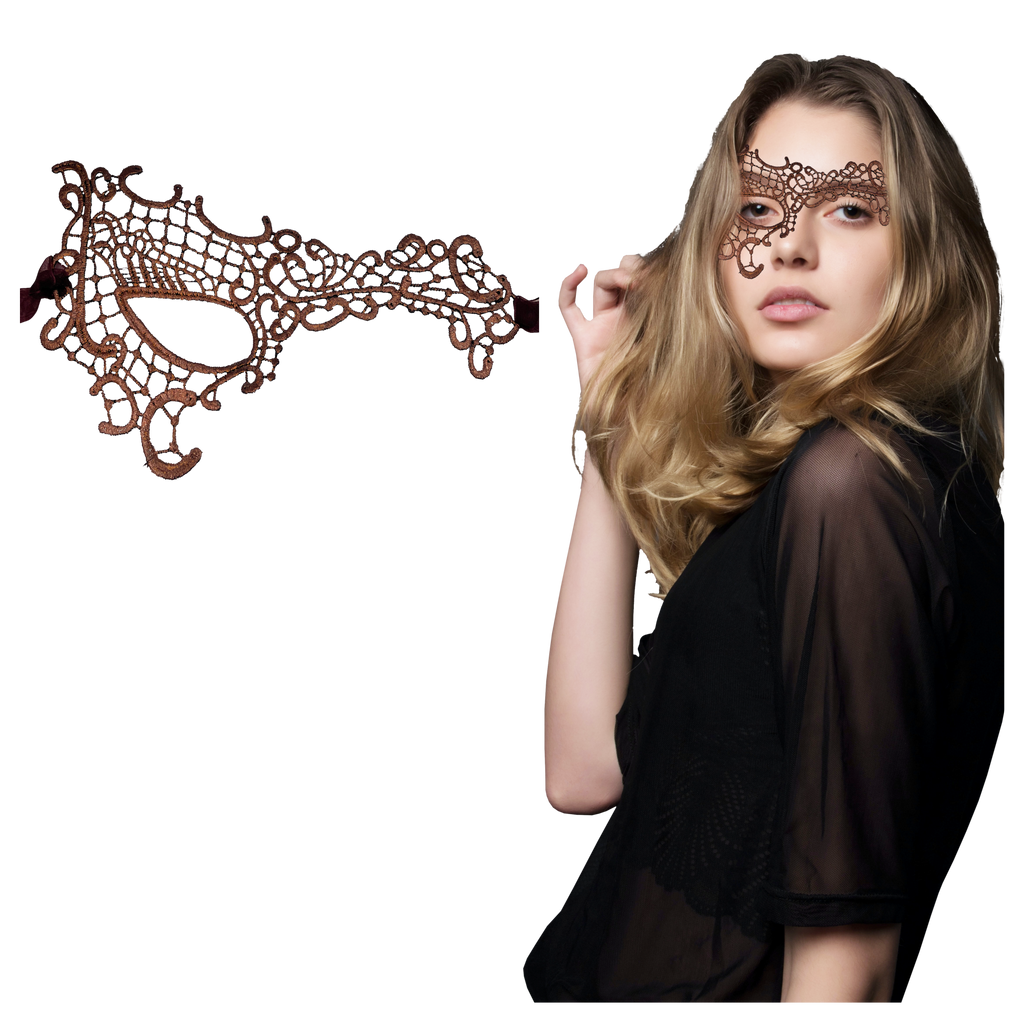 As the calendar fills with upcoming engagements, there's one accessory that's bound to be a crowd-pleaser - the Mocha Brown Masquerade Mask for women. This luxurious mask isn't just an accessory; it's a ticket to a world of elegance, mystery, and allure.
The rich, warm tones of the Mocha Brown Masquerade Mask add a dash of sophistication to any ensemble. Designed with an intricate lace pattern, this mask effortlessly evokes the grandeur of ancient Venetian balls and the vibrant energy of modern-day Mardi Gras festivals. This alluring blend of traditional and contemporary styles is what makes this mask a must-have accessory for the discerning fashionista.
But this mask isn't all about aesthetics; it's practical too. The comfortable fit ensures that whether you're swirling around the dance floor at prom or making a grand entrance at a masquerade party, you'll be able to do so with ease and grace. This mask doesn't merely transform your look; it enhances your entire party-going experience.
Dressing for a Halloween or Cosplay event? This Mocha Brown Mask can serve as the perfect prop to add that finishing touch to your outfit. Its unique design and color make it a versatile accessory that pairs well with a variety of themes and costumes.
In the world of fashion, it's often the subtlest touches that make the most significant impact. That's exactly what the Mocha Brown Masquerade Mask offers. It brings an element of intrigue to your look, transforming you from just another attendee to the star of the show.
So this season, whether you're preparing for a masquerade party, a prom, a Venetian party, Mardi Gras, Halloween, or a Cosplay event, elevate your style with the Mocha Brown Masquerade Mask. Step out from behind the curtain of conformity, and into the limelight of originality and style.