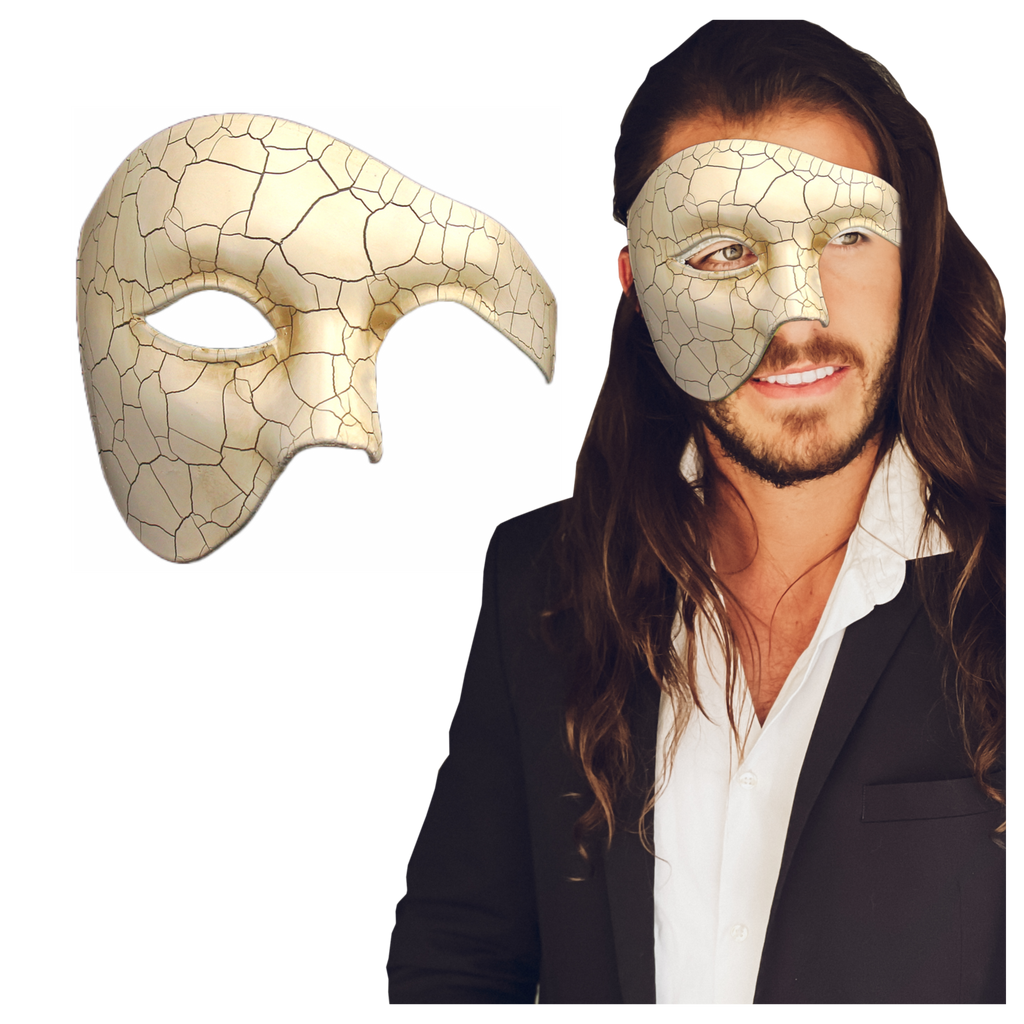 Unveiling the Phantom of the Opera Mask: A Timeless Classic
---
From the heart of Paris's opera house to countless stages across the globe, the Phantom of the Opera's tale is one steeped in romance, intrigue, and of course, mystery. And central to that mystery is the iconic Phantom of the Opera mask. But what makes this mask so compelling?
---
History and Inspiration
The Phantom of the Opera, originally a novel by Gaston Leroux, delves deep into the human psyche's intricate facets. The mask, symbolic of the Phantom's inner turmoil and physical scars, has become a significant piece of theater history. Over the years, its design has evolved, but its essence remains consistent: a shield from the world and an emblem of the haunting love story it represents.
---
Crafting the Perfect Phantom Mask
Choosing the right Phantom of the Opera mask can transform your costume or theater production. Opt for one that encapsulates the emotion and gravitas of the character. The intricate details, the smooth curves, and the stark white contrast against the Phantom's dark attire makes for a memorable and impactful appearance.
---
Why the Phantom's Mask is Perfect for Your Next Event
Whether it's a masquerade ball, Halloween party, or theatrical production, the Phantom of the Opera mask offers versatility and elegance. It not only serves as a stunning accessory but also tells a story, making you the center of attention.
---
In conclusion, the Phantom of the Opera mask is not just a piece of costume; it's a symbol, a story, and an experience. When chosen with care, it can elevate any event or performance.