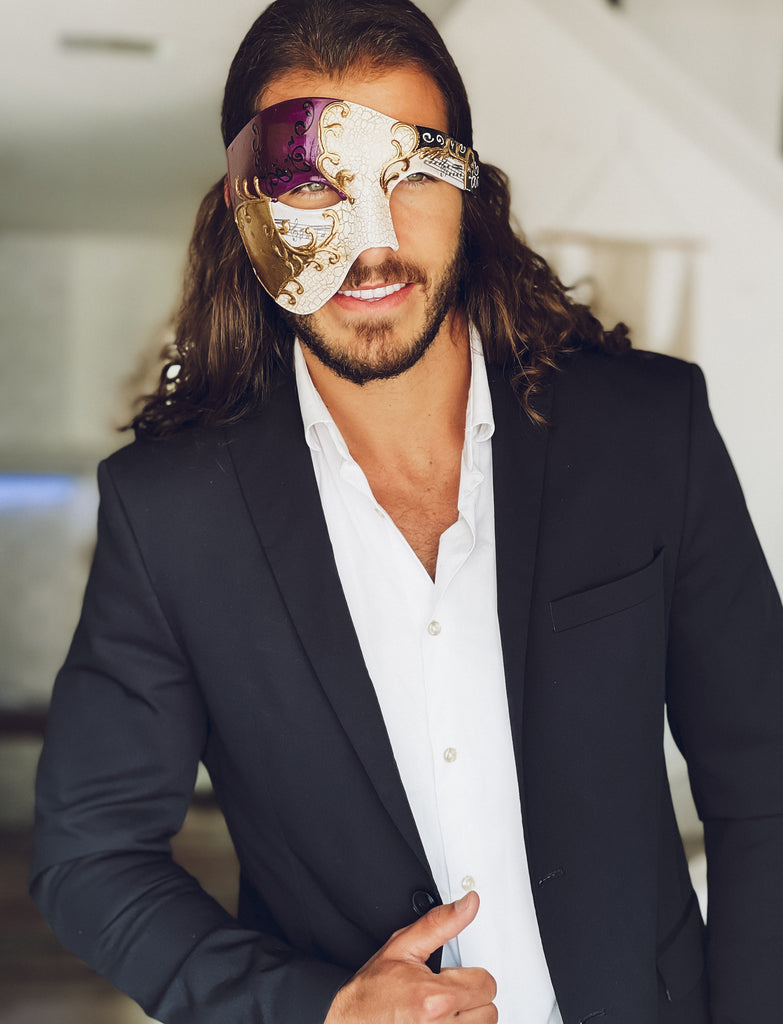 Dressing for a Masquerade Party: A Guide for Men
Masquerade parties are an intriguing blend of elegance, mystery, and style. The central element, of course, is the masquerade mask, but "what a man should wear to a masquerade party" goes far beyond that. Here we provide insights into creating a standout look for your next masquerade event.
---
The Theme is Your Compass
Understanding the masquerade party's theme is crucial in determining your attire. Whether it's a traditional Venetian ball or a more modern interpretation, let the theme be your guide in selecting your outfit.
---
Choosing the Right Attire
Masquerade parties usually imply formal dress. For men, this often means a suit or a tuxedo. Darker colors often blend well with the mysterious nature of masquerade parties. However, don't be afraid to experiment with different colors and styles if the theme allows.
---
Selecting the Perfect Masquerade Mask
Your mask is the centerpiece of your attire. Whether you choose a full-face Venetian mask or a more discrete eye mask, it should harmonize with your outfit. At LuxuryMask, we offer an extensive collection of men's masquerade masks to complement any attire.
---
The Final Touch: Accessories
A stylish watch, a pair of cufflinks, or a distinctive tie can add that final touch to your masquerade outfit. Remember, your accessories should echo the style and theme of the event.
---
Conclusion
When considering "what a man should wear to a masquerade party," remember the key is balancing style and comfort. Let the theme guide you, pick a suitable outfit, select a mask that enhances your look from LuxuryMask, and choose accessories wisely.
---
Looking for the ideal mask to complete your masquerade attire? Check out our wide selection of men's masquerade masks at LuxuryMask.com today!