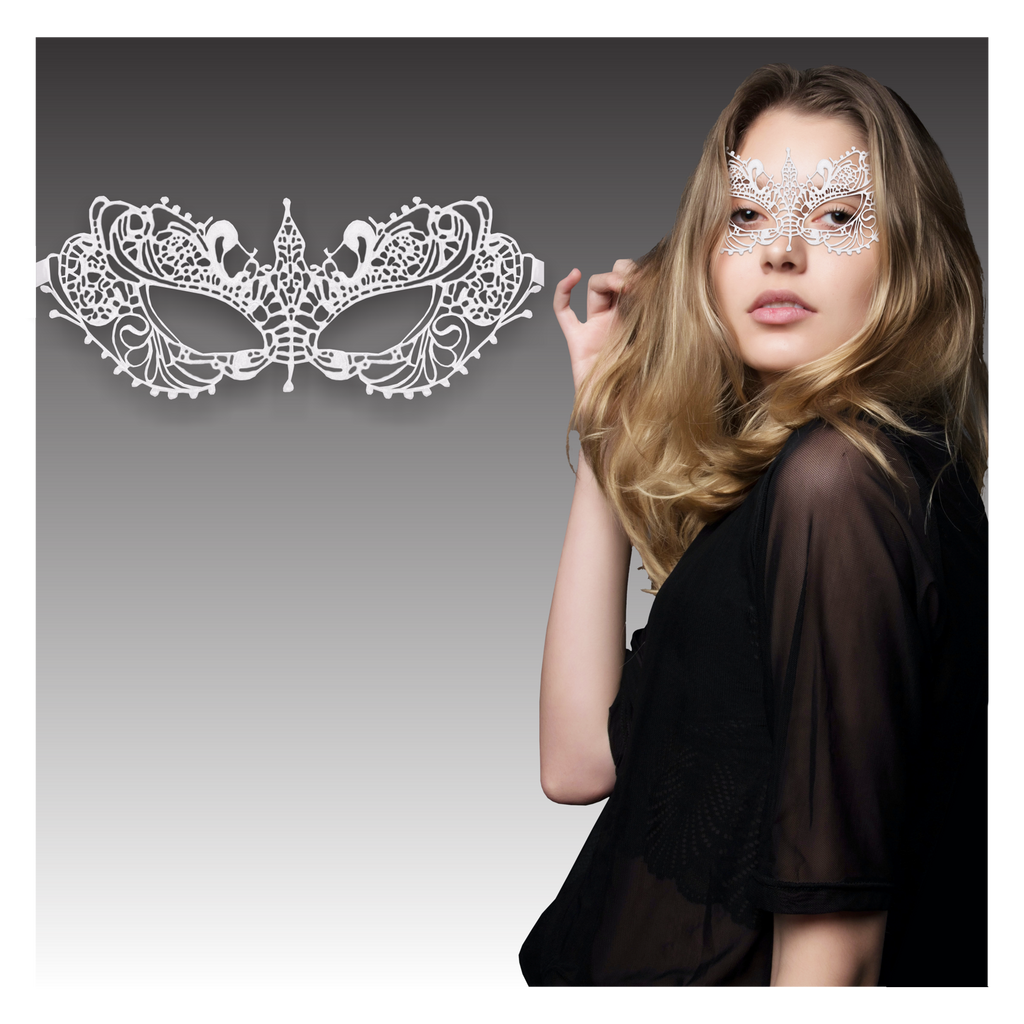 Welcome to Luxurymask.com, the home of sophisticated, elegant, and enchanting masquerade masks. Today, we are excited to present a beautiful addition to our exquisite collection - the White Lace Masquerade Mask. Perfect for weddings, bachelorette parties, or any event that calls for an extra dash of elegance, this mask is your passport to a world of glamor and intrigue.
Inspired by the elegance of Venetian balls and the grandeur of bridal couture, our White Lace Masquerade Mask embodies timeless sophistication. It features a delicate lace design in a pristine white shade, evoking purity and elegance, making it an ideal choice for wedding festivities or bachelorette parties.
The White Lace Masquerade Mask isn't just an accessory; it's a statement piece that enhances your ensemble and elevates your style. Whether you're a bride looking for a unique twist to traditional veils, a bridesmaid seeking to add a touch of drama to your attire, or a guest aiming to stand out from the crowd, this mask is an excellent choice.
This mask is not merely a showstopper but is also designed with comfort in mind. It fits snugly yet comfortably, ensuring that you can immerse yourself in the celebration without distraction. With its lightweight lace construction, this mask allows you to dance, laugh, and enjoy your event in comfort and style.
The White Lace Masquerade Mask is also an excellent option for bachelorette parties. Add an element of mystery and intrigue to your party, encouraging guests to let loose and enjoy the event. With this mask, you're not just planning a party; you're crafting an unforgettable experience.
In conclusion, the White Lace Masquerade Mask is more than an accessory - it's a gateway to a world of elegance, mystery, and unforgettable memories. Whether you're celebrating a wedding, a bachelorette party, or any special occasion, this mask will not just complement your outfit, but it will make you the center of attention.
Shop now at Luxurymask.com and add the perfect finishing touch to your celebration with our White Lace Masquerade Mask. Embrace the allure of the masquerade and step into a world of elegance and enchantment.