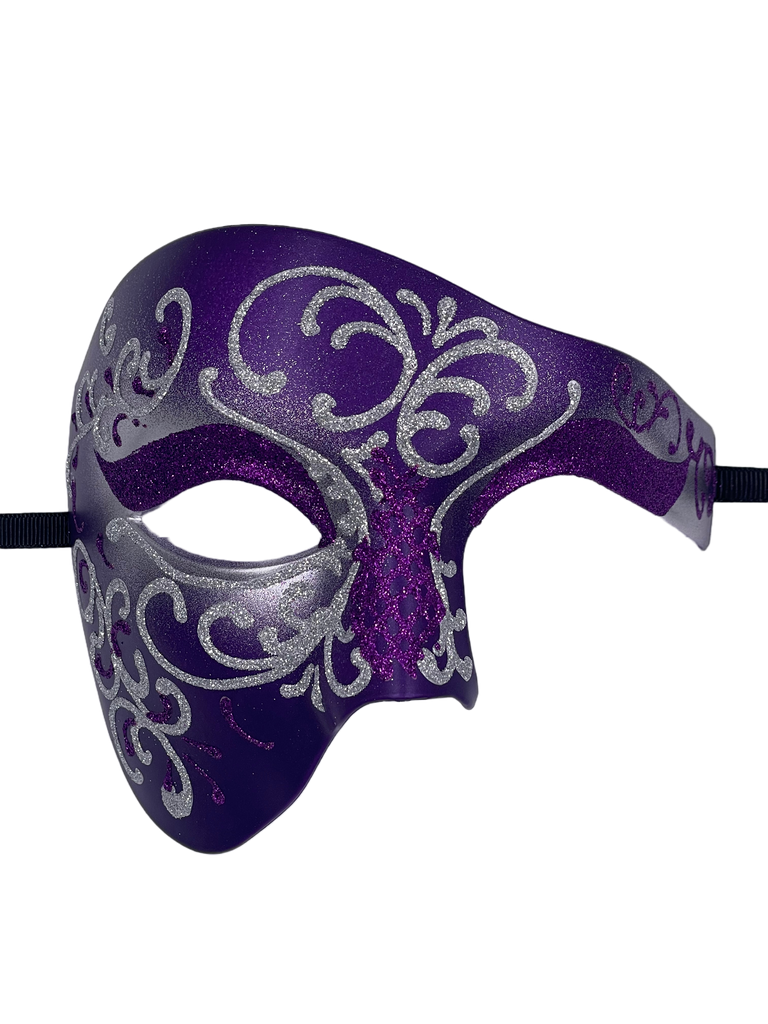 The Ultimate Masquerade Mask for Men: Unveiling the Purple and Silver Phantom of the Opera Mask
---
Introduction: The Timeless Appeal of Masquerade Masks Masquerade balls have always been synonymous with mystery, elegance, and allure. For centuries, these events have captivated imaginations with their blend of dance, drama, and disguise. The most vital accessory for such an evening? A masquerade mask. For men, choosing the perfect mask is crucial. It must strike the right balance between style, comfort, and statement. And there's no statement quite like the Phantom of the Opera mask, especially when rendered in luxurious purple and silver.
---
The Inspiration: Phantom of the Opera A timeless classic, the Phantom of the Opera has captured hearts and imaginations since its inception. Its central figure, the Phantom, hides behind a mask that has since become iconic. This emblem of mystery, passion, and drama is a favorite among men seeking a masquerade mask with both history and presence.
---
Purple and Silver: A Masquerade Duo for Men Why purple and silver? Purple, often associated with royalty, exudes luxury and sophistication. Silver, on the other hand, adds a touch of modernity and shine. The fusion of these two colors in a masquerade mask for men embodies both classic elegance and contemporary flair.
---
LuxuryMask's Phantom of the Opera Creation At LuxuryMask, we pride ourselves on crafting masks that aren't just accessories but statement pieces. Our Phantom of the Opera mask in purple and silver is no exception. Designed specifically for men, it combines comfort with unmatched style, ensuring you're the talk of any masquerade ball.
---
Conclusion: The Ultimate Statement for Masquerade Balls So, gentlemen, as you prepare for your next masquerade event, remember the power of the perfect mask. Our purple and silver Phantom of the Opera masquerade mask for men awaits to make your evening unforgettable.
---