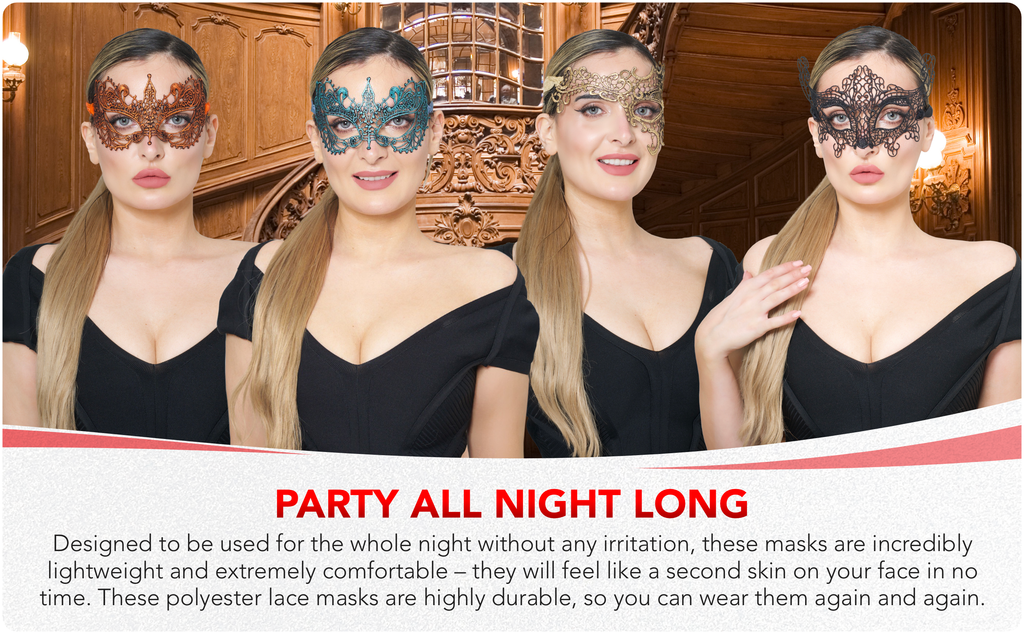 Introduction: Why Lace Captivates Us
Lace masquerade masks hold a unique enchantment. Their delicate designs and unmatched elegance set them apart in any masquerade event. Luxury Mask brings this timeless elegance right to your fingertips.
---
Craftsmanship Defined: Making Lace Masquerade Masks
What sets lace masquerade masks apart is the meticulous craftsmanship that goes into each one. Craftsmen weave each thread with precision, producing not just a mask but a masterpiece. At Luxury Mask, we uphold these high standards of beauty and longevity in every piece.
---
Styling Your Ensemble: Lace Mask Pairings
After you select your perfect lace masquerade mask, you'll want to find the ideal outfit to accompany it. Solid-colored gowns or suits often complement the intricate designs of these masks best. Also, adding subtle jewelry can spotlight the mask's elegance without overshadowing it.
---
Choosing Luxury Mask: Our Promise of Quality
Quality reigns supreme when selecting a lace masquerade mask. We take pride in offering masks that impress visually and provide utmost comfort. Our designs ensure a perfect fit, allowing wearers to relish their event without feeling any discomfort. Our collection also features a diverse range of designs to suit varied tastes.
---
Conclusion: Step into Elegance with Luxury Mask
A lace masquerade mask offers a unique blend of luxury and comfort. With Luxury Mask, you make a choice that promises an unparalleled experience. Dive into our range of lace masquerade masks today.